2024 Brine, Brew & Barrel Festival Packages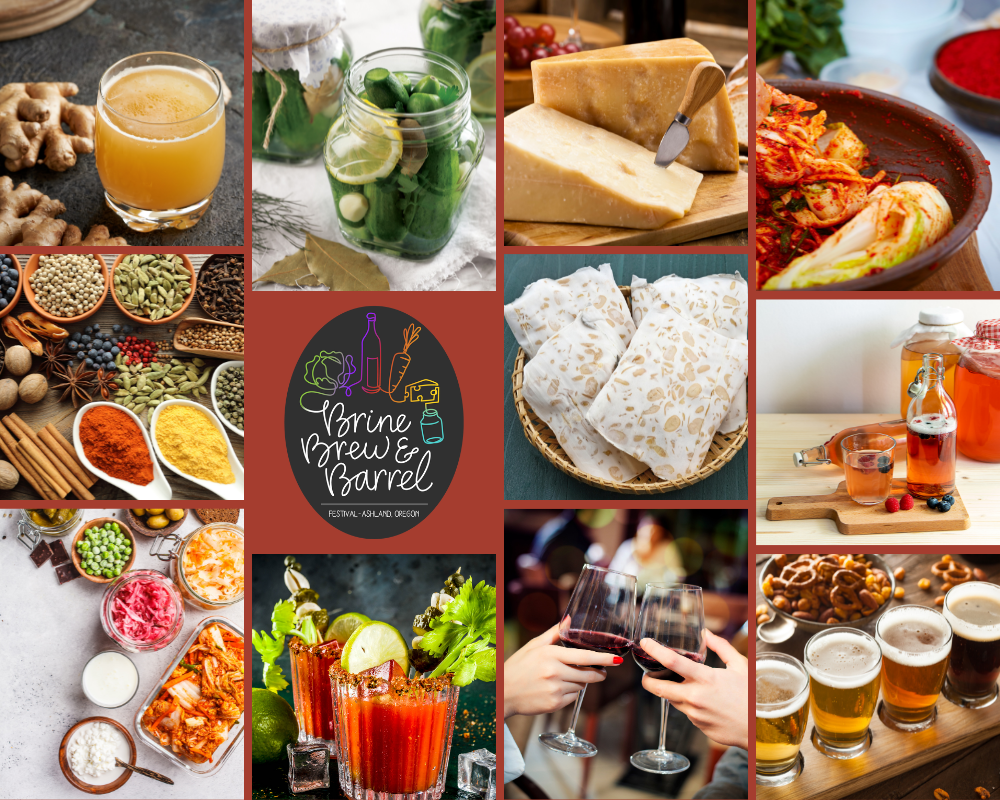 An epic culinary journey of discovery awaits!
Get ready to experience everything fermented at the 3rd Brine, Brew & Barrel Fermentation Festival, January 12 – 14, 2024. Taste delicious beer, wine, kimchi, miso, hot sauces, pickles, cheeses and everything in between! Enjoy workshops and experience bursts of flavor from dozens of delicious vendors including farms, food artisans, award-winning wineries, breweries, and so much more! Fun for the whole family!
Book your overnight package to the festival and save.
Choose from two package options:
Brine, Brew & Barrel Festival Overnight Package
Includes:
Overnight stay for two guests at Ashland Hills Hotel & Suites (home of the festival in picturesque Ashland)

Welcome gift – festival tote bag & a bottle of Oregon beer

Two one-day tickets to 3rd Brine, Brew & Barrel Fermentation Festival (Vendor Marketplace January 13 or 14, from 11am to 4pm, get access to vendor tastings, demos, workshops and expert talks)

Complimentary hot continental breakfast buffet

Access to hotel amenities including outdoor jacuzzi, fitness center, tennis and pickleball courts

Free parking & Wi-Fi
Package rates start at $149
Available the nights of January 12 or 13, 2024
Call to reserve: 855-482-8310
(starting rate varies on reservation date and room type availability)
Ultimate Brine, Brew & Barrel Festival Package
The total festival experience!
Includes:
Two-night stay for two guests at Ashland Hills Hotel & Suites (home of the festival in picturesque Ashland)

Welcome gift – festival tote bag & a bottle of Oregon beer

Commemorative insulated wine tumbler

Complimentary two cans of kombucha

Two VIP Weekend Passes to 3rd Brine, Brew & Barrel Fermentation Festival (Vendor Marketplace January 13 and 14, from 11am to 4pm, get access to vendor tastings, demos, workshops and expert talks on both days!)
Two tickets to the Cider Social (Saturday, January 13, 7-9pm at the historic Ashland Springs Hotel)

Complimentary hot continental breakfast buffet

Access to hotel amenities including outdoor jacuzzi, fitness center, tennis and pickleball courts

Free parking & Wi-Fi
Package rates start at $209 per night with a two night stay minimum (arriving on Friday, January 12, departing on Sunday, January 14, 2024)
Call to reserve: 855-482-8310
(starting rate varies on reservation date and room type availability)